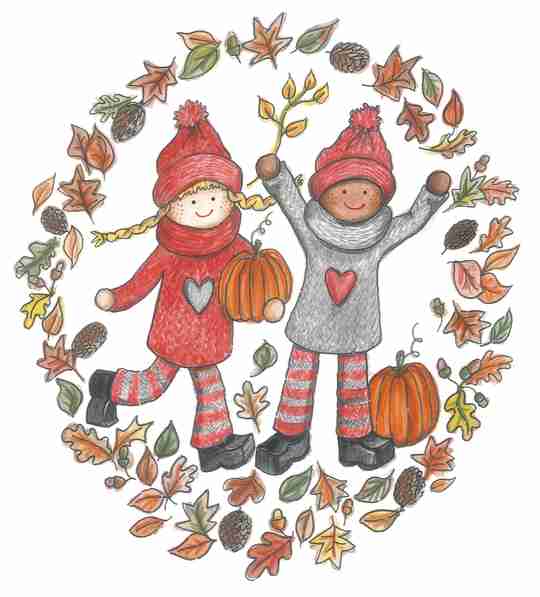 Autumn / Fall Acts of Kindness
Leaves are beginning to golden, pumpkins are ever present..... Autumn is upon us!  Can you believe it?! Unless of course you're in Australia (or elsewhere in the Southern Hemisphere) in which case I have some wonderful Spring Kindness ideas for you here!  
Following a long summer we look forward to an Autumn full of fun and kindness.  My friend Naomi has once again worked her magic with this beautiful illustration of the Kindness Elves, and we've made it into a wonderful poster!  
With more than 20 Acts of Kindness, chosen for kids to be inspired by at this time of year, this printable poster is absolutely perfect for your home or classroom. 
Best of all, just put in your email address and you'll receive the link to download and print the high-resolution poster for free!
Enter your email address below to get the poster download link
How to Make Thankfulness Pumpkins!
Create Thankfulness Pumpkins
Make some thankfulness pumpkins as a whole family activity to celebrate gratitude. Did you know that research shows thankfulness leads to deeper happiness? 
You will need:
Pumpkins
Chalk Pens
Try it with your family or class today!